The Minister for Kampala Capital City and Metropolitan Affairs, Hajat Minsa Kabanda, in company of the KCCA Executive Director, Dorothy Kisaka and other city leaders launched a mega city clean up drive at the Constitutional Square.
The drive launch on Thursday 02 Sept, 2023 started with the KCCA frontline staff cleaning different parts of the city in the wee hours. The drive is aimed at sensitizing citizens on proper waste management, reducing littering in the city and living smart which feeds into the smart city agenda.
The Minister who was the chief guest at the launch started by thanking the KCCA ED, City Mayors and all political leaders for working together to achieve a smart city. She commended the frontline workers for working tirelessly to keep Kampala clean.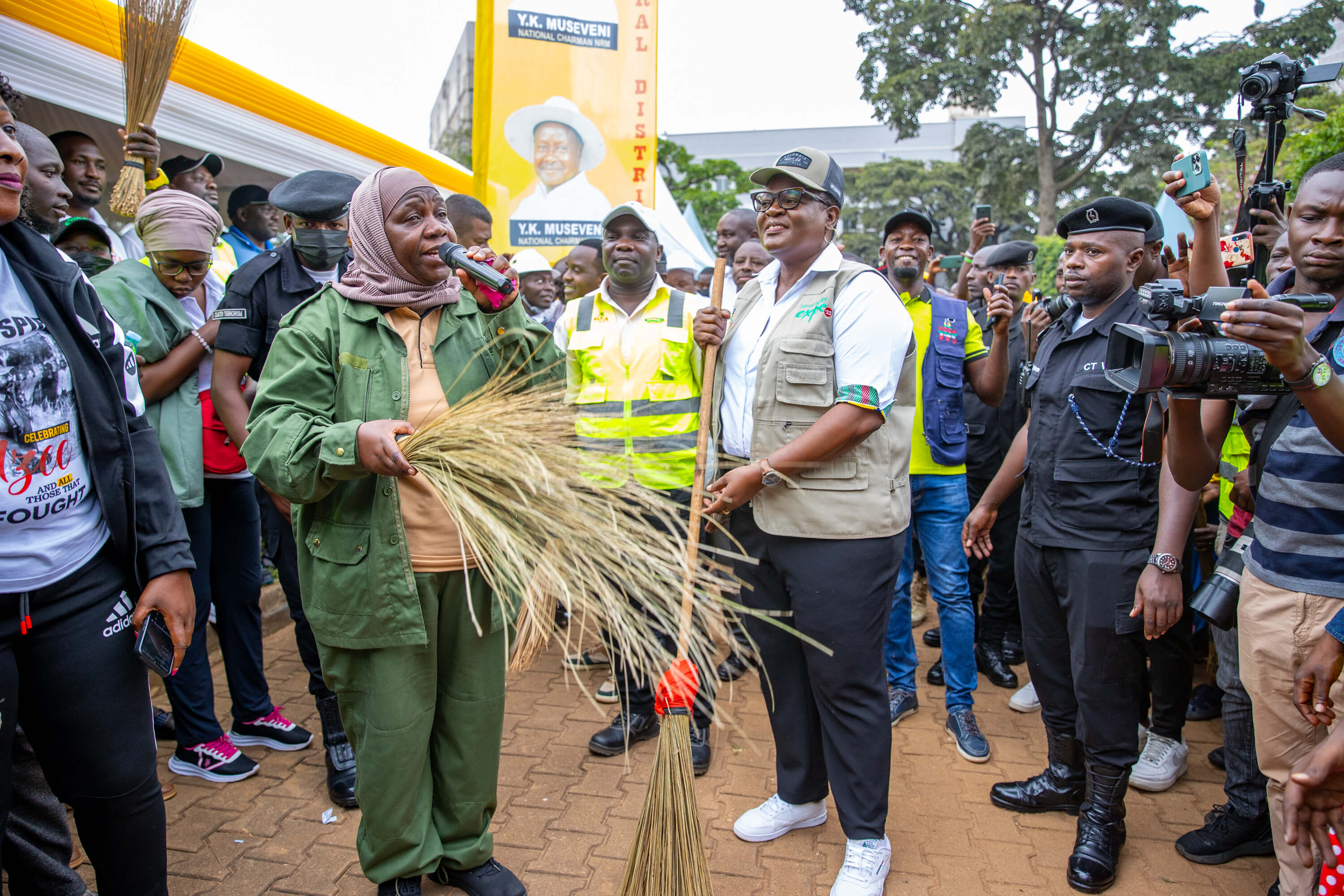 "We need to work together in keeping our homes, work places and city clean, cleanliness starts at home. If we clean our homes and places of work and dispose off waste responsibly then our city will remain clean," Kabanda said.
The KCCA ED thanked the frontline staff for the good mobilisation that has seen Kampala improve its waste management. She called on all the teams to work together as team KCCA to deliver a smart city.
"Good solid waste management, sanitation and proper drainage in the city are high on our priority list in making Kampala a truly smart city," Kisaka said.
The campaign has come handy at a time when the city is gearing up for the President's birthday celebrations on 08th Sept, 2023 at Kololo Independence grounds.
The Office of the National Chairman represneted by their head of Mobilisation also joined the team in the clean up and launch of the campaign.
The KCCA ED pledged that the KCCA frontline staff would ensure the cleaning of Kololo Independence grounds before and after to ensure smooth preparations for the head of state's birthday celebrations.
Kampala city generates about 2500 tonnes of waste per day composed of 80% organic, 6% plastics and 14% other type of waste such as glass, paper and textiles.
This solid waste is collected from households, institutions, public places and along the streets by Kampala Capital City Authority (KCCA) and delivered to Kiteezi landfill.
Kisaka noted that as part of KCCA effort to realise a Smart City agenda, they are launching this campaign, to involve all citizens of Kampala.
"Our frontline staff are not enough to ensure that every corner of our city is clean, which is why we have to support them by ensuring our homesteads are kept clean and all waste sorted and put in designated places where our waste collection teams can pick it", Kisaka said.
"While it is our responsibility as KCCA to collect this waste, as we always do from all those places, It is equally your responsibility as citizens to dispose your waste responsibly" Kisaka noted.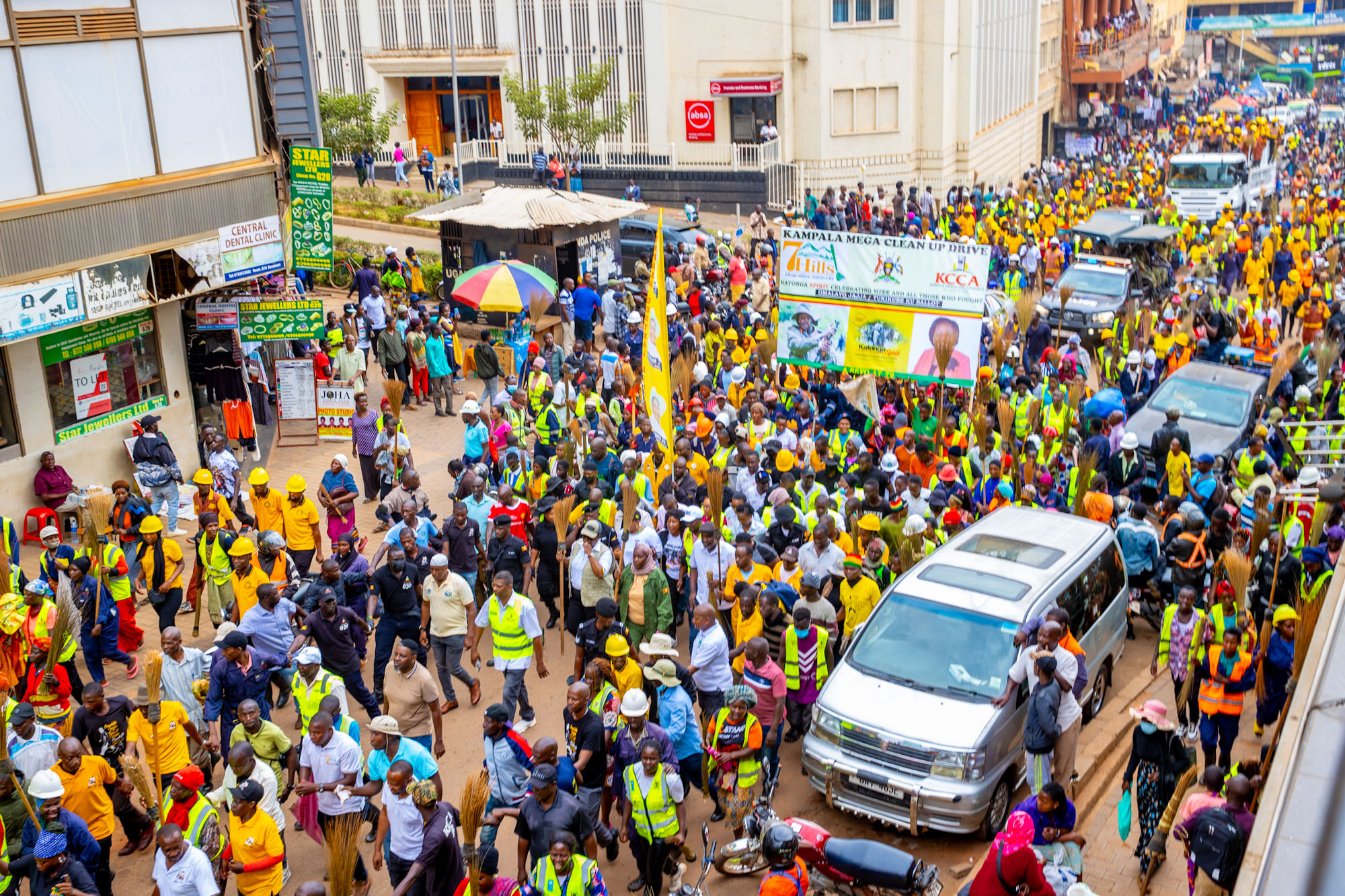 In March, KCCA boosted its already existing equipment for collection, transportation and safe disposal of solid waste, faecal sludge as well as drainage maintenance with 10 new garbage compactor trucks increasing their existing fleet of trucks from 12 to 22. This means each division now has at least four compactor trucks, one skip loader truck and one tipper truck.
The authority's waste management effort is supported by private sector consignees for garbage collection in the different divisions and these include Nabugabo Updeal Joint venture, Bin It and Home Clean for Central division among others. This collective effort of KCCA and the private sector has seen the collection rate for solid waste improve from 35% in 2016 to 59% in 2023.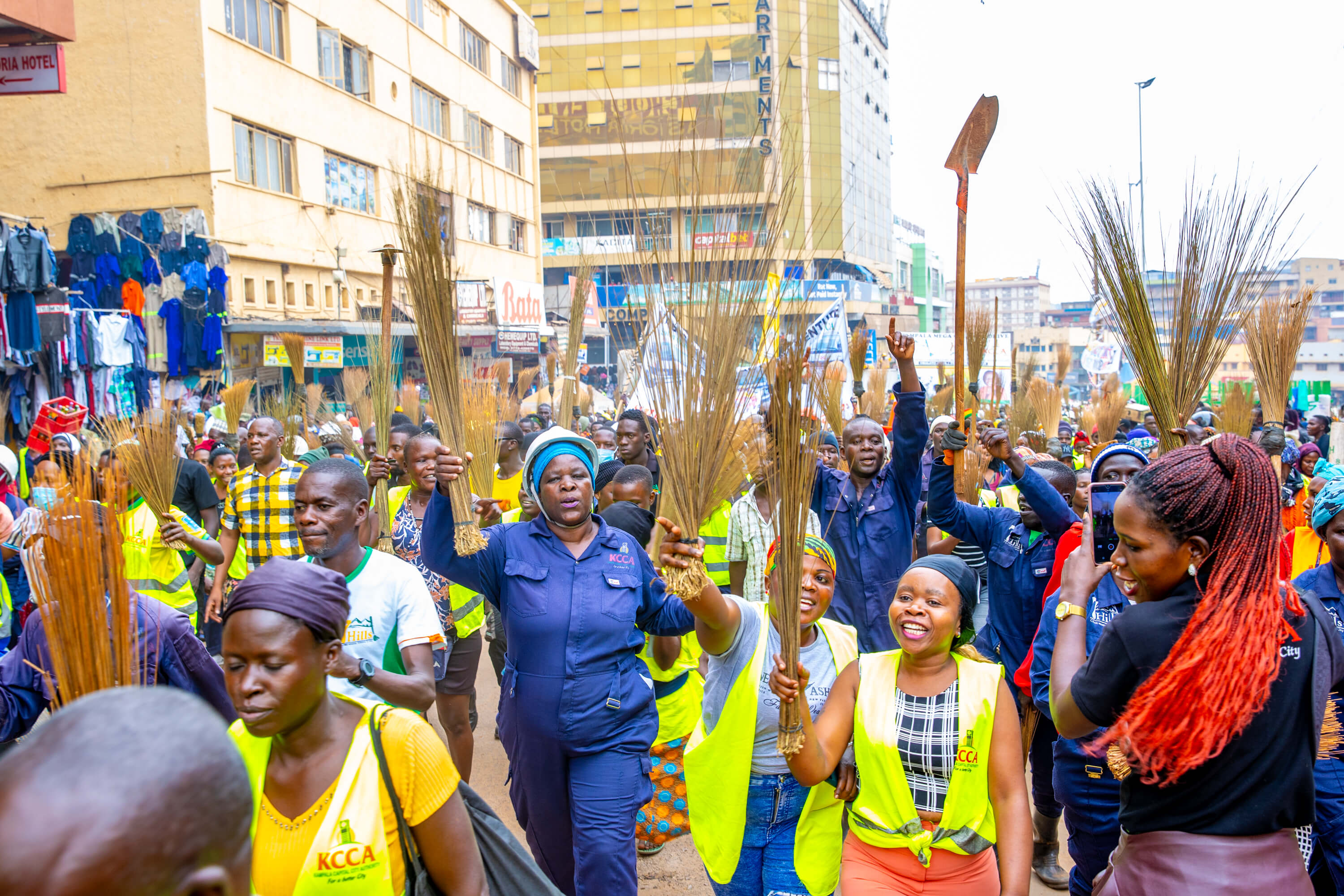 The mega clean up drive's call to action to the city dwellers is; stop littering, ensure that each premise/shop/household has a litter bin, keep your waste safe until KCCA/agent picks it for safe disposal, encourage the use of the 3Rs (Reduce, Reuse & Recycle), promote hygiene and handwashing practices and ensure access to a toilet for all citizens.